well i did it! i did my show. and i am so glad it is over. this weekend was crazy. did you see my snaps or my insta stories? if you did, then you know exactly how crazy this weekend was.
i got to the festival on friday night and realized that my stage was outside of the festival. it was as people entered. that was not what i was expecting. the show didn't go as well as i wanted it to. i messed up lyrics in each song but my friends and taran said they didn't notice. and i was flat sometimes. i walked away feeling not so great about it.
the next morning, all hell broke loose. taran was going to go get my car re-registered but he couldn't find it. i told it my car was parked on the street because the lot was full. he said it wasn't there. i walked outside and
my car was gone.
there was a police business card on my door. i was fully freaking out by this point. you know
i used to be a police dispatche
r, so i know how this goes. on the business card, a case number was written on it. i called dispatch and was told that my car was in a traffic accident and that an officer would call me. i knew the dispatcher couldn't tell me anything, because if it was an accident and a police report had already been filed, then the dispatcher wasn't allowed to tell me anything.
it was a terrible, terrible feeling, not knowing what happened. a while later, a cop called me and told me that a drunk guy was driving down my street, rammed into my car, and then the guy tried to run away. the cops got him and he is in jail now. i was told to call dispatch again to find out where in the hell my car was. i found out where it was and oh joy, the impound lot isn't open until monday.
so i have zero idea the condition of my car. it is probably totaled. i have to go to the police station monday morning, get the police report, send it to my insurance, and then there is the whole dance where they try to get the drunk guy's insurance to pay for the damages. yay.
i was really, really upset and my sister texted me and said she was on her way to hear me sing and i realized that i had to leave now. and all i had done was showered.
we got in taran's car, went to the festival, i put makeup on in the car and did my vocal warmups and then as i was walking towards the stage, there was this kid who was probably 5 who was trying to get on the stage. i said "no, no, that's my stage" because i am super nice like that on days when bad things happen, and as i tried to get on, i tripped and fell flat on my face.
i just started sobbing uncontrollably. i could hear people behind me say "is she okay?" to taran and i just didn't want to get up. i just wanted to lay there. i have a bunch of cuts and bruises on my knees.
i stood up and went to the bathroom and wiped away my makeup and did my show. i felt a lot better after. i knew i would. performing is my therapy and when i sing i get that hot lava in my belly and it makes everything better. i was okay after.
4 carats from Lauren Packer on Vimeo.
this is one of my favorite songs that i decided to share with you. my friends says it is perfect for me because you know i'm
all about that bling
.
my sweet in laws gave me these flowers after the show, and my little nieces and nephews were there. my niece told me i looked like a princess and all of them hugged me, which doesn't happen that often.
my mother in law gave me a Christmas basket which was so sweet, since we will be with my family this Christmas.
i am so, so grateful that this terrible event happened when i was warm and safe and fast asleep in my bed. it happened at 3 am and i am so grateful i wasn't in my car. this could have been a lot worse. this morning i woke up crying and didn't know why until i realized i was really shaken because i had been thinking about all the ways this could have gone terribly. my guardian angels were watching over me, my Lord in Heaven was watching over me, and i am so grateful that i am safe. its just a car. i have good insurance. it's fine. and now that i have had time to cool off, i want to pray for that man, pray that he can turn his life around and find peace. yesterday i said i hoped he died in jail, because i have been to that jail on a tour (longest 4 hours of my life) and that i hoped he got beaten to a pulp several times. but that isn't Christlike. i hope he finds peace and comfort. he is in a really bad situation. and i hope that things will turn out okay for him.
and now! don't forget that
kendra
and i are doing12 days of blogging and it starts
tomorrow!
grab the button and pick a prompt! join for all of it or some of it! it will be fun!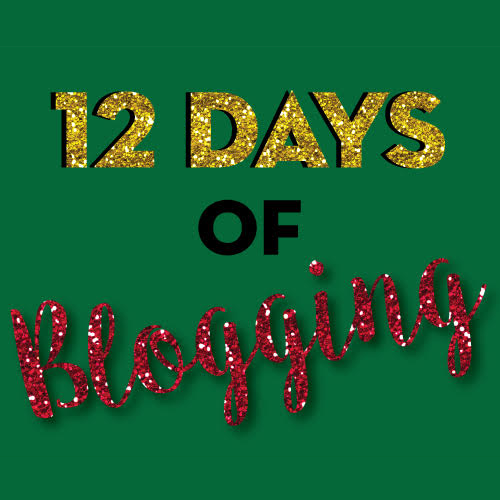 First Day. Your favorite Christmas gift
Second Day. Your favorite moment that highlights the true meaning of Christmas (whether that be service or family, or Christ, etc.)
Third Day. Your favorite Christmas tradition
Fourth Day. Your favorite Christmas story
Fifth Day. Your favorite Christmas movies
Sixth Day. Show off your tree and/or decorations.
Seventh Day. Your favorite Christmas music
Eighth Day. Your favorite Christmas recipe(dessert, cookie, meal, etc)
Ninth Day. What are you most grateful for this Christmas season
Tenth Day. Your favorite Christmas memory with pictures of Christmas past
Eleventh Day. Your favorite Christmas crafts
Twelfth Day. What are you excited about in the New year
we know that everyone is busy with Christmas to do lists but i hope that everyone takes a moment to share what is fun about the holidays and their memories of Christmases past!
rules of the linkup:
1. have fun
2. be kind to each other
also, i wanted to share this wonderful daily service calendar. pick something of service that you can do and and #lighttheworld, as the campaign says!