friday friday! today is the day of my performance and i am not.... wanting to talk about it! okay! still words i forget in songs, still bits of songs that i don't sound quite that great at, still freaking out. thank goodness i got a music stand so i can have my words in front of me if when i need them. but i seriously so tired of talking about my performance(s. i have one tomorrow too.)
kendra and i have decided to do a

twelve days of blogging linkup!

we are pretty excited and hope that you will join! below is the button for the linkup so grab it and use for the linkup!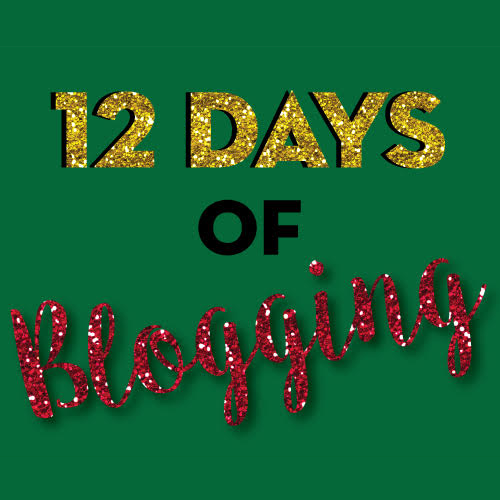 thanks to erin at love, fun and football for making the button!
the link up starts on tuesday, december 13 and will go until Christmas Eve. the prompts are:
First Day - Dec. 13 . Your favorite Christmas gift
Second Day - Dec. 14 . Your favorite moment that highlights the true meaning of Christmas (whether that be service or family, or Christ, etc.)
Third Day - Dec. 15. Your favorite Christmas tradition
Fourth Day - Dec. 16. Your favorite Christmas story
Fifth Day - Dec 17. Your favorite Christmas movies
Sixth Day - Dec 18. Show off your tree and/or decorations.
Seventh Day - Dec 19. Your favorite Christmas music
Eighth Day - Dec 20. Your favorite Christmas recipe(dessert, cookie, meal, etc)
Ninth Day - Dec 21. What are you most grateful for this Christmas season
Tenth Day - Dec 22. Your favorite Christmas memory with pictures of Christmas past
Eleventh Day - Dec 23. Your favorite Christmas crafts
Twelfth Day - Dec 24. What are you excited about in the New year
we know that everyone is busy with Christmas to do lists but i hope that everyone takes a moment to share what is fun about the holidays and their memories of Christmases past!
rules of the linkup:
1. have fun
2. be kind to each other
also, don't forget the true meaning of Christmas. give some love. give some service. i love this service calendar that i shared last week.
wish me luck on my performances! actually, better yet, tell me to break a leg. that's best. have a great weekend!