welcome to the first day of 12 days of blogging! you can review the list of prompts
here.
kendra
and i are so excited for this!!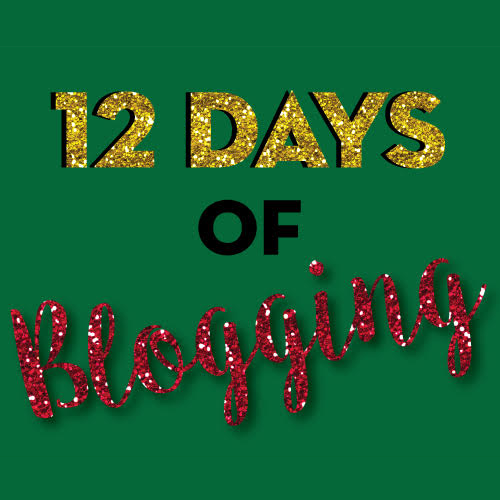 today's prompt is our favorite Christmas gift.

i really didn't have to think about this for long at all. i know what my favorite Christmas gift is! my dog, max! i've told this story before but i do not mind at all telling it again!

i was 7 years old. it was Christmas morning and my sisters and i were opening all our presents. something that my dad does on Christmas morning is film us opening all our presents. he doesn't open any of his presents until we are done and then he sits in his red chair and opens his presents at the end.

we had all opened our presents but my dad still had the camera rolling. i thought that was weird. then, my dad said "what's in the backyard?" we looked and there was my mom, carrying an adorable newborn golden retriever puppy, wearing a santa hat.

my mom brought him in and i said the phrase that my family refuses to let me live down "can we keep him?" everybody laughed and my dad said "no lauren, we just got a puppy on Christmas day to tease you with.

we couldn't believe that we had a dog!! we played with him alll day long and he was with us for 7 years.
isn't that the best Chritmas present ever?! taran and i are dying to get a dog, a golden retriever and name him max. he was such a good dog. loyal. protective. i miss him.
what was your best Christmas gift? linkup below!!