i have been in marketing for about two years, in addition to my college degree. i can't even tell you how much this has helped in my approach to building my blog. so let's talk about something that a lot of bloggers don't realize: your blog is a brand.
you see brands everywhere. macy's. nike. bath and body works. you can imagine those logos in your head, can't you?? when you buy something from macy's, is it going to be red??? the words on the bag, are they going to be the same font as the logo? you bet they are.
believe it or not, your blog is a brand. and just like any other brand, you have to build it and make it look concise and the same across the board. look at karina's blog. everything looks the same. she has the same font every single time you come, she has the same colors, she has a logo, she has consistency. this is something that is
so incredibly important to building your blog.
so the first thing, the very very very first thing you need to do is
get a blog design.
there are soooo many amazing designers out there, or you could buy a template from an etsy shop. i recommend
lisette
,
marquis
(who did mine)
ashley
,
sarah
,
erin
,
brianna
or
jana
who are all AMAZING designers. you NEED an excellent blog design in order to have a brand in the first place!!
having that being said, since i have a great design that i
love
i can't go and start using different shades of blue, green and yellow, can i?? NO!! that would confuse the heck out of my readers. one of my favorite examples of a blogger who has built her brand beautifully is sarah from
venus trapped in mars
. if you look at her blog, any image she creates is in the same font, the same loud yellow (which i LOVE) same sporty feel. when i look at her blog, i feel like i walked into
buffalo wild wings
, one of my favorite restaurants. (take a look at sarah's blog and the restaurant's websites and you will know what i mean.) everything she creates is consistent.
i try my hardest to do this with my own blog. look at my business cards. they look just like my blog, don't they?? exactly.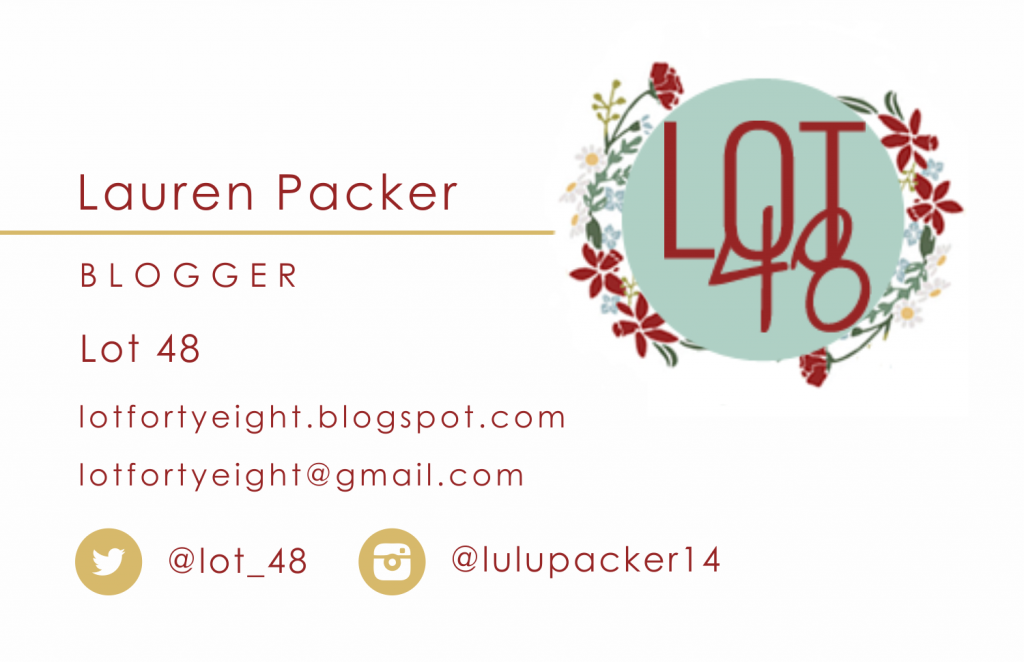 now, beyond building your brand, you need social media. i wrote this post on
the best social media tools to grow your blog
. read that, follow it, it will save you. you need to build a place for yourself not only in the blog world, but in twitter, in google+ (YES google+). this is all part of building your brand. and when you build the cover photos, profile pictures for all of these accounts, MAKE SURE that they all look consistent.
now a bit of free social media marketing tips:
the best time to post on facebook is between 2-5 pm.
the best time to post on twitter is between 1-3 pm.
the time to post on pinterest is between 8-11 pm and 2-4 pm.
now don't sit around waiting to post your content at this time. use
hootsuite
. it is a fabulous, fabulous FABULOUS life saver that schedules your posts for you. you can schedule your posts on FB, which is great, but twitter doesn't let you. this is where the magic of hootsuite comes in!!! you just pick which social media account you want to post on, write the post, and BAM schedule it!! it is magic and beautiful!!
ALSO. use
bit.ly
for
every single one of your posts.
why?? you say you don't need to shorten your posts, so why do you have to? because bit.ly is also magic. it allows you to track how many people click on your link which is SO VALUABLE. i even do this for my sponsors. i put all their links in bit.ly to see how well they are doing, how well i am providing them my services. if you just post your link directly from your blog, you are blind. you have no idea how many people clicked on it. this gives you a bit more insight into traffic.
BECAUSE even with google analytics (which you definitely need to install) it is hard to track specific posts with it. and if you use blogger, sure, it tells you how many people read your post that day, but i want to know where they came from. did they come from bit.ly? yes? then they came from social media. that way i know. that way i know what is working in my social media approach and what isn't. it's all so helpful!
i hope you learned a bit more about how to build your brand and maintain it with me today!! be sure to stop by
my blog
and say hi!! thanks again to karina for letting me take over today!!
all the best!!