you all know i LOVE being an aunt. i might even take the job too seriously, so i thought i would talk about some fun stories in my 4 years as being an aunt!!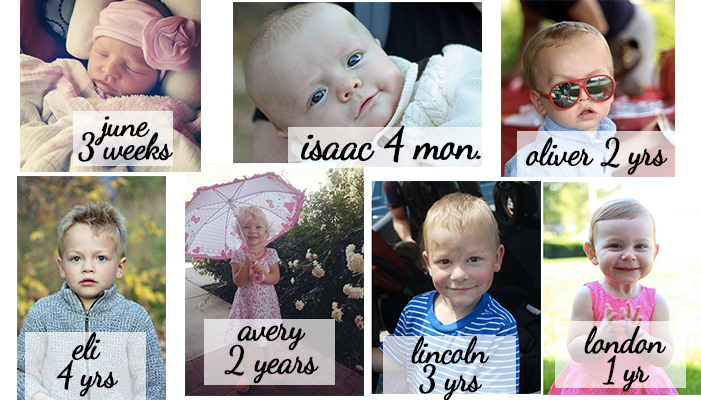 i have been an aunt for 4 years. i remember so well the day my first niece/nephew was born. i was home from college for the summer, and i was working for my dad. the minute i arrived at his office, i saw him driving away, heading to the airport to fly to washington d.c. to meet his first grandchild.
4 years later, we have 7 niecephews (coined that term! spread it like wildfire) with another one on the way, due in april. i have 3 older sisters and it seems we have an unwritten rule in our family that 2 of my sisters are pregnant at the same time. when my nephew was born in july, leaving just one sister pregnant, it felt strange. my oldest sister's youngest was nearing 1 ½ and i knew she was going to get pregnant any second. a week later, she announced she was expecting. see?? always two sisters pregnant at once.


i firmly believe that aunts are pseudo-moms. i am not a mother, but i know how to rock a baby to sleep, i know what stroller is the best, what car seat is the best, what breast pump is the best, etc.
my favorite part of being an aunt is learning the personalities of each of my "babies". they are all so different, i love it. eli is a follower, even though he is the oldest. lincoln is a homebody and doesn't like to be away from his home and his toys for too long and is scared of everything. london has no sense of danger and you have to watch her every single second because you turn around for one second and see her crawling towards the stairs that she doesn't know how to go down. or stands in a drawer 5 feet off the flower. avery is a ham and loves to have her picture taken and loves to be the center of attention. oliver is strong and silent. he likes to play by himself and is so so quiet but has the CUTEST little voice. isaac and june, they are under 4 months, so i have no idea.


my worst memory of tending my babies is when eli was a little over 1. my sister was in the process of moving into their first house, and i was watching eli at the house they were renting. i fed him dinner, put him in his pjs, and brushed his teeth. i picked him up to carry him to his crib when he vomited all over the floor. all of me, all over himself, all over his pjs, everything. trying to remain calm, i took off his pjs and put him in his room in just his diaper while i tried to clean up the mess. at that moment, his mom came home. when he heard her, he rushed out of his room and raced to the door to greet her. the pathway to the door was right through the vomit, so as he ran, he slipped and fell in it. it was so sad, it was so gross and he was sobbing so hard. it was horrible.


my best memory of being an aunt actually happened just a few days ago. my sister had her husband's holiday part so i was babysitting her two oldest boys as she had taken the 4 month old to a nearby friend's house in case she needed to feed him during the party. the best part of the night wasn't the fun playing, or the tickles or giggles, it was when i had put them to bed. for some reason, eli has been scared at night and doesn't want to sleep. their floors in their house were being redone so my sister had taken her 3 kids to my parents house, the house we grew up in, 300 miles away while the house was a mess. while there, my mom had thought of a solution to eli's bad sleeping habits. instead of him continuing to leave his room and go see mommy, she decided to lay down in their room with them to make them feel safe and protected. she told them "i'm right here, you're safe. i'm going to lie here until you fall asleep, and be right where you can see me. you're safe. it's okay." that worked really well for them so that night when i was babysitting, they had just gotten back from my parent's house. i tucked the two boys in, oliver and eli, and then asked them if they wanted me to lie with them until they fell asleep like ama did. (the grandchildren call my mom "ama" as we had a foreign exchange student from northern spain, basque country. it means 'mother' in basque. we do this so the kids know it's their maternal grandma. their paternal grandma is called grandma.) eli, in his sweet little voice said "yes. but ama always lays with a pillow." he also reminded me i hadn't turned on his sound machine so after i did that, i laid down. he said "but you don't have a pillow" and i thought it was so sweet that he wanted me to feel comfortable. i told him uncle taran was getting me one and once i had my pillow, i told him it was time to sleep. oliver fell asleep instantly as he hadn't had a nap that day, but eli was restless. he kept moving around in his bed and asking me questions like "where's maddie??" (maddie is grandma's dog.) "is she sleeping? where is she sleeping? where's taran? where's mommy and daddy?" i answered all his questions but after a while, i knelt next to his bed and said "sweetheart, you have to be quiet or you will wake up oliver. i need you to go to sleep now. do you want me to rub your back for a minute?" he said "i want you to tickle it." and he lifted up his shirt. i assumed that's how my sister does it because i know she tickles his back often. i tickled his back but he kept giggling so i just rubbed his back and he said "what are you doing to my back??" and i said "i'm rubbing it" and and he said "oh." after a few minutes, i stopped and said "okay, eli, i want you to go to sleep now. can you do that for me?" and he said in his sweet tiny voice "yes." i laid back down and he was out in minutes.
it was such a special moment. i felt so close to them. i adored being so close to them and listening to them breathe, listening to them sleep. my little angels, sleeping. i loved that they needed me, i loved that i was protecting them. as i lied there on the floor, i felt an overwhelming rush of love for them. i couldn't believe how much i loved them. it was the sweetest and most rewarding moment as an aunt. i quietly tiptoed out of the room and sighed as i left. with their ages, they are busy and always want to play, so i never get the opportunity to cuddle with them, and i never see them show their love for me. it felt so good to do both, and to see how much they trusted me and loved me. it was a perfect moment.
***********************************
now i need your help!! i want to be sure that i am giving you what you want to read. so can you please do me a favor and fill out this form?? i want to get a better sense of what you like and don't like about the blog!! BE SURE to fill in your email because anyone who fills it out enters themselves to win a
director ad spot!
so please please fill out this form! please & thnx