this week has been a whirlwind!! a lot of good things have happened this week and i can't wait to share it all with you!
my daddy got his knee replaced on monday,and it went really well. my parents still live in my hometown 300 miles away, but they came up here for the surgery as well as for the impending arrival of my sister's baby. i was so worried about the surgery. he had me go to a class on his surgery that all patients had to attend, but him being 300 miles away, i went for him and learning all about the surgery really scared me.
i got to his bedside right before they took him into surgery. the surgeon came in and drew the purple line and then the nurse asked my dad to write "yes" in red for the leg that needed the operation because apparently they can't remember that it is his right knee that needs replacing. he drew a smiley face. he's funny. his doctor looked so young and i had to bite my tongue to ask where he went to med school, i didn't want some baby taking out my dad's knee. so when the surgeon left the room, i asked "how did you find this guy?? i thought your surgeon would be older. he looks too young. i don't know about this." but my dad being a doctor himself, he had called the head of all surgeons at the hospital who is a friend of his and asked who the best was. and apparently baby face is one of the best and did his fellowship at harvard. so, okay. i approve.
he was sooooo drowsy and adorable when they brought him to his room. he was in recovery for almost 2 hours, and as my mom is a nurse (
remember that's how they met
??) she got suspicious and figured out that something wasn't right. when the nurse came in, she coaxed it out of her that my dad's oxygen level went all the way down to 50 and they had to intubate. scary stuff. but he seemed fine and couldn't stop saying how much he loved us and my parents kept kissing and my dad kept saying sweet things like "i would be nothing without you" and "you are my whole world i love you so much" and he was squeezing my hand really really tightly and kept telling me he loved me. and then he started singing "i feeeeel goooooood....nuhuhuhuh....." and kept saying "i feel so strong!!!" and then he would flex. and he kept saying "i want to exercise" and kept asking the nurse when he could exercise. she said how bout tomorrow. but he kept flexing every muscle he could and saying "i feel so strong!!!" that anesthesia, man. it brings out the funniest in people.
my sweet nephew eli who is 4 was very concerned about his pop pop so we had a video call so he could see his pop pop was okay. it was adorable. and he said "i love you pop pop"and then his two year old brother said the same thing and later when i asked my dad about it, he didn't remember any of it. but eli made the above card. he is so smart my sister just told him how to spell everything and he knew how to write the letters!!
and on the left is my dad in his hospital bed, and the long lines are eli's healing fingers. and we don't know what is below.
all the handprints from all his grandkids. adorable.
oliver's get well card. we have no idea what it says. he's 2. whatyagonnado.
i know that you are all dying to know more about my new job that i mentioned yesterday!! you know those "for profit" universities that are online and have small campuses, like university of phoenix, western governors university, etc? well my job is for a company that owns 4 of the those kind of schools and my job is the social media manager. so i will manage the social media liasons at 12 campuses and will travel once a year to those campuses. it is a GREAT job and pays more than the job i had when i got laid off, and i am really excited about it!!! i start first monday in november. it is such a blessing. i knew the Lord would take care of me. He has blessed my husband and i with amazing jobs in the past two weeks, and now both of us are right where we want to be financially and career wise!! God is so good!! right when taran was losing his overtime, which was what was keeping us afloat with me not having a job, he got his new job that pays more than double what he was making. it all came right in to place right when we needed it!! God is so good and we are so blessed!! and i am so blessed that i was able to find a job only 3 weeks after i was laid off!! the Lord is amazing!!!
i want to take full advantage of my free time, so i want to read as many books as possible before i start my new job and have as much fun as possible. so i have a list of things to accomplish. get my wedding dress preserved (finally) finish all 8 books i have checked out. and household things, like finally hanging up wedding pictures and other things. i only have one week left of freedom before i have to join the work force after a 3 month break!!
part of the list is that i saw the best of me yesterday at a matinee by myself and omg it was sooooo depressing. i was sobbing so hard. darn you nicholas sparks!! why do you always write heartbreaking love stories!!
now that my dad's surgery is behind us, we can focus on awaiting the arrival of my new niece!! i can't wait and am so excited to meet her!! i bet she will come early, her arrival date is nov 4.
what am i going to be for halloween? it is my fav holiday and i haven't even started thinking about my costume. suggestions??
this weekend will be full of celebrating and spending time with family. i am so excited about this new job and i can't wait to go celebrate!! yay! have a fantastic weekend!! also, have you entered these giveaways?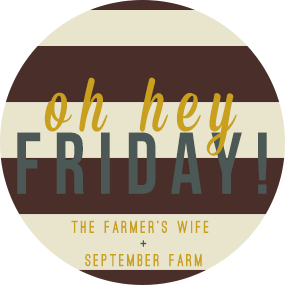 This giveaway will be live from 12:00am EST on October -- through 12:00am on October --. Open to US residents only. All entries are verified. Winner will be contacted via email and has 48 hours to respond and claim prize or a new winner will be randomly chosen by the Rafflecopter.