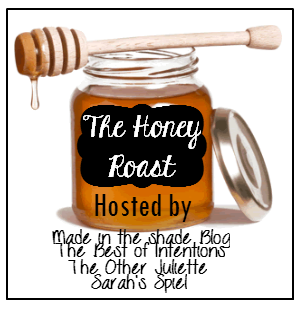 have i mentioned how i just love linkups? well i thought this linkup was quite brilliant.
i am very guilty of being really, really cruel to myself. i have been working on it, but sometimes i find myself beating myself up over something or listening to the little voice in my ear that tells me i am not enough. so i am really excited to do this linkup to practice being nice to myself.
//i am very sympathetic. if someone i love is going through something hard, i think about them constantly, i pray for them constantly, i feel like i am bearing their burdens with them. i lose sleep, i pray for how i can help them, i do everything i can think of to make it better for them.
//i try to not let things get me down. my mom is my role model. she is the person that i look up to. when something is bothering me, i think of my mom and how she always keeps going with her head held high even if she has every reason to crawl into bed and cry. i wouldn't have this skill if it weren't for her. i smile when i don't feel like it, i try to stay positive when it feels like there are dark clouds above my head, i really, really try. and it's all because of my mom. that is a gift she has given me.
//i am a good aunt. i never thought it possible to love my nieces and nephews as much as i do. i like how good i am with them. i like how good i am with kids. i think i will be a good mom someday because i have had a lot of practice (thanks sisters, for having so many kids for me to practice with!) i really can't wait to be a mom.
//i am selfless. everyday, i think "how can i make taran's life easier? how can i make him happier? what can i do for him? i try to take a load off his shoulders, encourage him, do the dishes, and always put him first. i try to do that with everyone i love in my life. i make sacrifices for the ones i love in order to serve them. and i like that about me.
linking up with
juliette
. thanks for the great idea!!